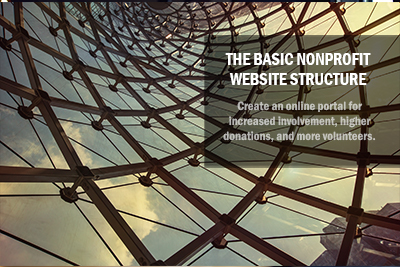 Today's contemporary website world is much more beautiful than it was in the 90s. Back then, nonprofit websites were homemade, amateur, and just plain ugly. In fact, the websites of nonprofit organizations were known in the tech world to be some of the worst examples of web design on the Internet. In the late 90s, companies like ours were birthed to change that condition, and I'd say we've done a great job.
As the nonprofit website world became prettier and DIY website tools began to spread, so did the notion that anyone could create an effective web presence. The true value of hiring experts was masked by "web builders" and companies that claimed that they could build you a website over the phone in minutes. Today, we find ourselves in an age of cookie-cutter templates, where many nonprofit leaders care more about the "hipness" of their website rather than how effective it can truly be.
The secret sauce for nonprofit website success isn't in the pretty widgets on your homepage, the slickness of your animation, or the latest scroll-thingamajig. It's in the structure and substance of your online presentation, starting with your website and echoing across your various forms of outreach such as social media, e-mail marketing, paid advertising and more.
The Site Map
Building a website is much like creating a catalog or magazine. A great starting place is to create an outline of the type of information you want to present, organizing it into a traditional outline hierarchy. This is referred to as a site map. A site map is to websites what an outline is to an author. It allows you to plan what you are going to present before actually writing the content, finding the images you want to use, and building the functional elements of the website you intend to build.
I cannot emphasize enough how important site maps are. Many times, we come across nonprofit leaders who have piles of paper or disjointed documents that have no coherent order. No rhyme or reason. Just a bunch of random thoughts that we are expected to help sort through and organize into a logical presentation. Don't be "that guy" (or "gal"). Take the time to divide your presentation into a structured, cohesive and organized website outline that will make it easy for people to understand.
The Impact of Who You Are
The About page of most nonprofit websites is probably the most boring place to visit. It's dispassionate. It's neutral. It's just plain boring to read. So, to combat the boring nature of the page, many nonprofits resort to stuffing it full of photos with just a few sentences of explanation, and call it a day. Yet the About section is one of the most important areas of your website. It's the place where you get to tell the story about the problem that you are solving, the approach you are taking, and the vision you have for the future. It's the place where you celebrate your team, shout about your media coverage, and excite people about becoming a part of what you are doing.
Plan for an About section, not a page. Be over the top. Be long winded. Start a new header every 2-3 paragraphs to help people scan it easily. Choose images that complement your content, not the other way around. Include a video presentation to tell your story. Be creative and compelling about how you talk about your organization. Separate from the other nonprofit websites by taking pride in who you are and the important mission you are on.
Partner Acknowledgements
Most nonprofit organizations are funded by a community of donors, volunteers and sponsors. For the purposes of this section, we are going to refer to that community as partners. A great way to reward partners is by acknowledging them, their businesses, their organizations and their families publicly on your website. Partner acknowledgments can be in the form of links to websites, photos, logos and thank you notes. Take time to create a section of your website that allows you to offer partners a place on the virtual wall. But be sure to stay sensitive to partners who do not want the public acknowledgement.
Ways of Getting Involved
This is a critical place to lead all website visitors to. Link to this section from all the other pages of your website. Take time to provide them with options for involvement at the level of commitment they are comfortable with. Examples of ways to be involved include donating, volunteering, joining your board, joining committees, contributing in-kind products and services, spreading the word, sharing your website, posting to social media, joining a group, and many other options.
When creating this section of your website, give each method of involvement its own page. Take time to explain those methods in detail and provide simple, easy-to-follow instructions for taking action now. Provide photos, examples and testimonials from others who are involved in the same way. Provide your website visitors with a sense of what life could be like if they become involved. Be exciting and dynamic, adding video and media when possible.
Latest, Greatest and Newest
People love nonprofits that are on the move. Creating a section of your website that shows visitors that your nonprofit is active and involved in the community is incredibly important. Create a blog to post your latest wins and announcements. Create another blog to host your press releases. Create an event calendar to post your upcoming events. Publish photos in a photo album they can look through. Make your social media links prominent and keep your pages and accounts updated.
It's important to note that this part of your website will be the most actively updated section out of all the others. While information about involvement and mission may only be updated once a year, your "Latest, Greatest and Newest" pages should be updated at least monthly - weekly if possible. Attach the systems that power this area to a periodic e-mail update and you've got the perfect publishing engine to keep partners involved and engaged.
The Cover of the Magazine – The Homepage
Notice that I left the homepage for last. This is consistent with the way I consult with clients, painting a picture of the homepage as a sort of "cover" for their "magazine." Like a magazine cover, a homepage is best designed after you know what the website itself will contain. It extracts the highlights and most important parts of the website to get people to dive deeper. It entices and rewards your website visitors for viewing your website by giving them a 3-6 second message that tells them why they are there and why they should care. If that is successful, people will click on the various directives you have on the homepage, leading them to more detailed information and driving them to perform actions as a result of your message and calls to action.
The mindset you want to have about your homepage is that you want to get people off it as quickly as possible by presenting options that are more interesting and targeted to what they are looking for. Otherwise, you run the risk that they will click the back arrow and return to Google. So, create snappy, enticing information. There's a myth that people do not read online, but I can easily outperform homepages that are made almost entirely of heavy images with a combination of great summary content and pictures that reinforce that information. Here is my resulting formula for a great nonprofit website homepage:
Powerful impact statement (images and opening statement)

Clearly accessible contact information

Strong summary content leading to internal website content

Clear calls to action that you can see by standing 10 feet away from your screen.
Take note that unless the purpose of your nonprofit is to provide specific technological functionality, your homepage should be directing people into the content and entry ways to involvement. But if your nonprofit website is designed to provide technical services, such as directories of information, software tools, or specialized applications, you should have hooks to that technology from your homepage, enabling visitors to easily find them and use them.
E-mail Updates
Newsletters are dead. They are boring. Nobody likes them. So, take the phrase "e-mail newsletter" out of your brain forever. Long live "e-mail updates" and "e-mail alerts." The inboxes of your donors, volunteers, potential partners, and general audience are flooded with tons of messages these days. The burden is on your nonprofit to make every message it sends relevant, important and actionable. Make no mistake, your e-mail list is the single most important digital asset you have as a nonprofit. So, grow that list by giving people a compelling reason to join it. Give them value beyond what they were expecting. Finally, lead them back to your website for items that are actionable by putting calls to action in the e-mail instead of solicitations.
Read that last section carefully. Do not make all your e-mails solicitations, requests for donations, and pleas for help. Provide true value to your audience. Provide information that is exciting and helpful. Make your e-mail newsletter a publishing source for your best information, empowering your subscribers to be an extension of your organization. But also include hooks and calls to action that lead them back to your website where you can do all the asking and pleading you want once they have chosen to go there.
Social Media Links
One of the most disappointing moments I experience with modern nonprofits is the overreliance on social media. Facebook, Twitter, Instagram and the rest of these sites provide a great place to build awareness and brand, but do very little to drive involvement without the right strategy for engagement. However, using them correctly, social networks can be powerful content distribution channels, driving unlimited traffic back to your website and guiding people into actually doing something of substance. Make links to your social network prominent, enabling visitors to stay connected with you beyond the website visit. Be sure that those links open in separate browser windows so that your visitors are not driven away from your main presentation. Then, be sure to update the networks you have chosen to publish to on a regular basis.
Policies & Terms
Finally, be sure to create trust and a sense of security by posting policies and terms of use on your website. Typically, these will include:
Privacy Policy

Terms of Use

Refund Policies
Final Thoughts
Properly structured, your nonprofit website can be easy to maintain and tremendously effective in communicating your vision, impact, opportunities for involvement, need for donations, and the success of your efforts. This structure is the primary concern, even more than the graphical design of your website. Of course, you will want a professional face to your presentation. But that is a secondary concern to creating a great website that guides visitors to the right information. With all this work to focus on, why design the site yourself? Hire a professional agency to create the graphics and handle the technical side of things while you mobilize your team and create winning nonprofit website content that will effectively communicate the ways you are changing this world.
Bonus Action Point: Make an outline of your perfect nonprofit website right now using the above sections of your websites as the main titles. List pages you would include underneath those main titles. Give them to someone on your team to begin writing the content, or schedule time to begin writing them yourself.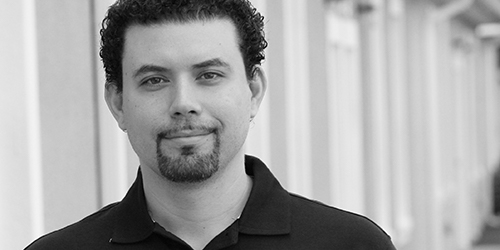 Jose Gomez is the CEO of Nonprofit Websites and NetMinistry. Since the 90s, Jose has worked with over 60,000 clients from around the globe to establish a web presence and market their message. His accomplishments include building several large online communities, building a niche career website in the top of its market and selling it to a large advertising network, and creating the 3nity Web Presence Platform which powers his companies' client websites. Jose is the author of The Church Internet Marketing Manual, The Nonprofit Success Blueprint, the host of The Smart Nonprofit Master Class podcast. He is one of the foremost experts in nonprofit web presence strategy and is highly sought after by top churches and nonprofits around the world.
Need help planning your nonprofit website? Download our Nonprofit Website Planning Guide.